About Us
I'm Jenny Johnson, founder of Rich Cat Supply. I've been playing, teaching, and coaching racquet sports at a competitive level for over 20 years. I believe that having fun is the secret to a healthier life and the elements of fun (connection, playfulness, and flow) are inherent in the game of pickleball. 
Connecting with people from all walks of life, engaging in playful rallies, and achieving a flow state where we lose track of time, make pickleball extremely fun. It is a sport that is accessible to everyone. As an instructor, nothing brings me more joy than helping players discover and improve their game. As Rich Cat Supply CEO, nothing brings me more joy than developing value-driven gear that helps give everyone access to the game.

Why the name "Rich Cat Supply"?
Pickleball is for everyone. Growing up, my parents were teachers and while I had an amazing upbringing we weren't upper class by any stretch. When I played competitive tennis I observed a barrier to entry that I just don't see with pickleball. And as I became more invested in pickleball, I was so delighted by meeting and playing with people I wouldn't normally cross paths with. We started playing in gymnasiums, driveways, cul de sacs - anywhere we could make a court and everyone was welcome. Sure I may play in swanky clubs as well. But for me, living Rich has nothing to do with money. To live like a "rich cat" is about quality of life and how the elements of fun lead to happier, healthier, and longer lives. 
Team 
Rich Cat Supply is a fun-loving team with lifelong participation in racket sports. The team's skills range from product development and design to strategy and marketing. Combined we have 20 years of experience building and launching sporting good brands.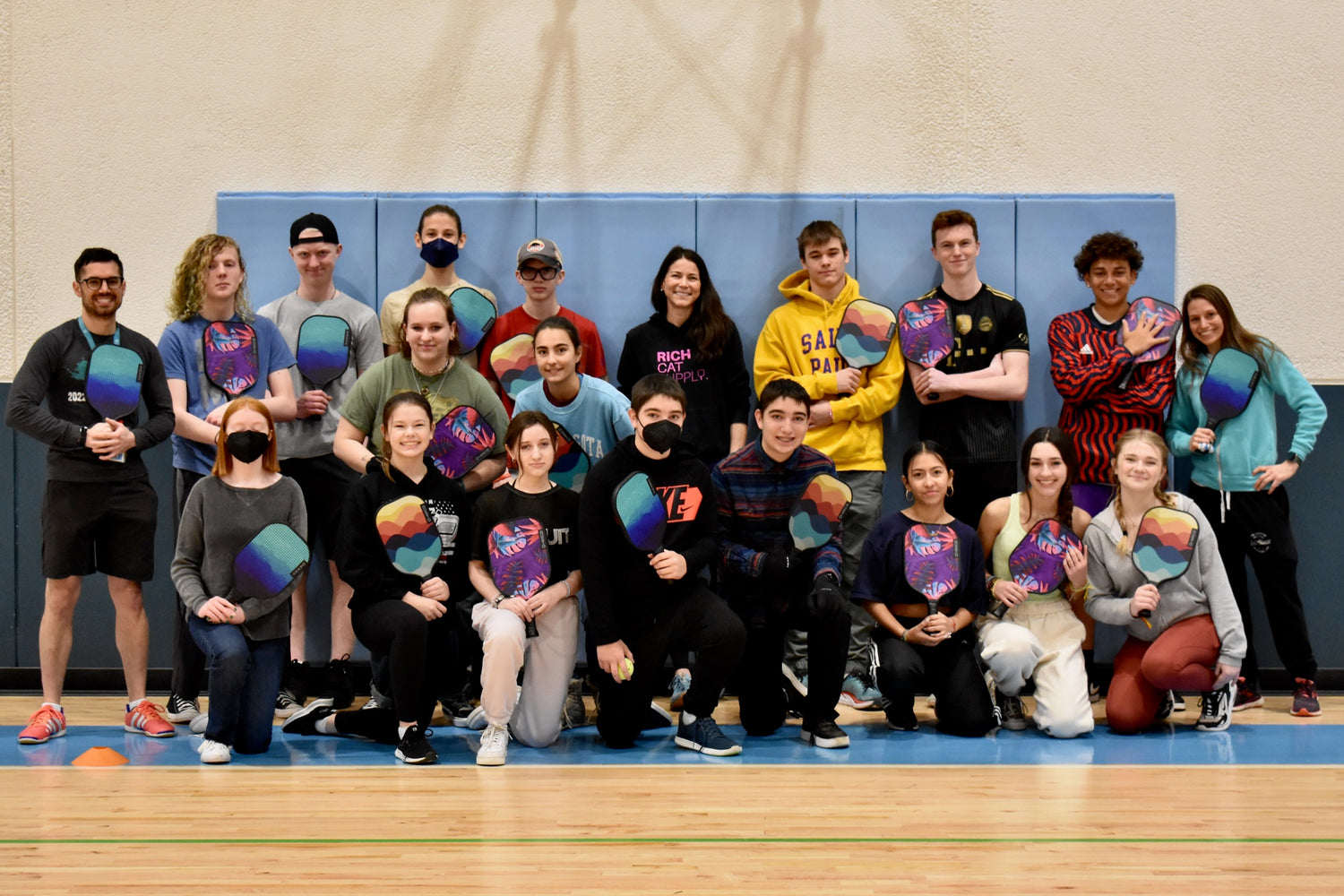 Help Grow the Sport
For every 20 paddles purchased, Rich Cat donates a paddle to youth pickleball development programs. We know they are the future of the sport!