FAQs
Are these paddles USAPA Approved? 
All Rich Cat Supply paddles are tested and meet USAPA requirements, however, the Savvy & Gusto have not been submitted to USAPA for formal approval yet. The Savvy will be USAPA approved by Sept 2023. The Gusto will not be USAPA-approved because we want the freedom to switch up the graphics and bring fresh designs to the courts without having to go through the costly and time-consuming process of submitting them for USAPA approval. 
How do I take care of my paddle? 
Keep your paddle clean 

Avoid temperature extremes (cold or hot) 

Protect your paddle in a sleeve when not in use

Be careful to not hit your edge guard on the ground while playing

While we encourage high fives and paddle taps after a great shot, be gentle with your paddle to avoid damage
How do contact customer support?
For any questions about any of our products, please contact us at info@richcatsupply.com
Where is Rich Cat Supply gear made? 
Our products are designed/tested in Minnesota and manufactured by overseas partners in Asia.
What is your shipping policy?
We strive to ship our orders within one to two business days.
Can I return my paddle/bag? 
If you are not 100% satisfied with your paddle (or bag) you can return it to us within the first 30 days of receiving it. New items will receive a full refund. Used items will receive an in-store credit to be applied to a different product. We will repurpose used returns to be donated to our Live Rich Give Back Program.
What is the warranty policy? 
We offer a 6-MONTH WARRANTY against manufacturer defects on all of our paddles. Normal wear and tear, damage caused by abuse, negligence, or user modification, and the natural breakdown over extended use are not covered.
If you spike your RichCat paddle in the heat of passion, we get it. Please take a picture and tell us a good story. While we can't refund the replacement 100% we want to ease the pain of buying a replacement. We call this SHP…our sh#t happens policy. Reach out with questions to  info@richcatsupply.com.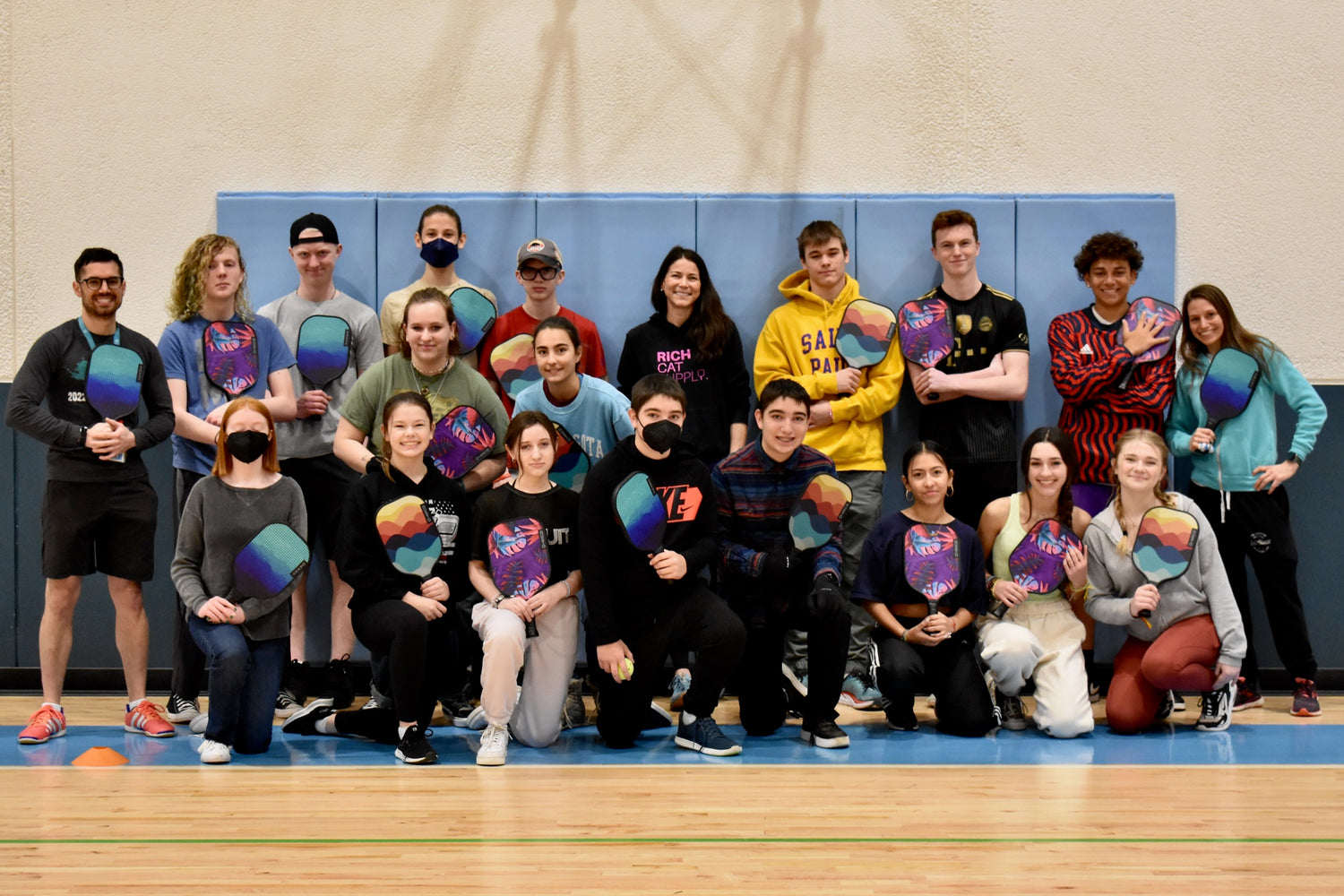 Help Grow the Sport
For every 20 paddles purchased, Rich Cat donates a paddle to youth pickleball development programs. We know they are the future of the sport!