Live Rich Give Back Program
I remember playing pickleball in my high school "Racquet Sports" class. I thought it was a silly game that didn't require much skill and quickly concluded it was something I would never pursue outside of school. Badminton, ping pong, and tennis seemed much more legitimate, but in retrospect, I think it had to do with the equipment we used - a heavy wooden paddle, a soft whiffle ball - it felt lame and underwhelming. I can't help but believe my perspective would have been completely different had we learned to play using carbon fiber paddles and a hard outdoor pickleball.
Kids deserve access to a fun, healthy, and active lifestyle. Pickleball is one of the most accessible activities for everyone, especially kids. There are many benefits of playing pickleball including improved hand-eye coordination, agility, muscular strength, self-esteem (endorphin release), and cognitive ability. It is one of the most inclusive, community-building activities that results in social connections. Through the sport of pickleball, kids have the opportunity for "rich" experiences.
Many kids don't get the opportunity to learn the sport with quality equipment therefore they don't see the true potential of how fun and competitive the game can be. We know that kids are more likely to get hooked and improve their game when they learn to play using the right gear. As a former high school teacher/coach, nothing brings me more joy than helping people discover and grow their game. 
Rich Cat Supply's mission of growing the sport is reflected in our Live Rich Give Back Program which provides young players with access to high-quality gear. For every 20 paddles purchased, Rich Cat Supply donates one paddle to youth development programs. We know that they are the future of the sport and want their first experience to be memorable!
Live rich,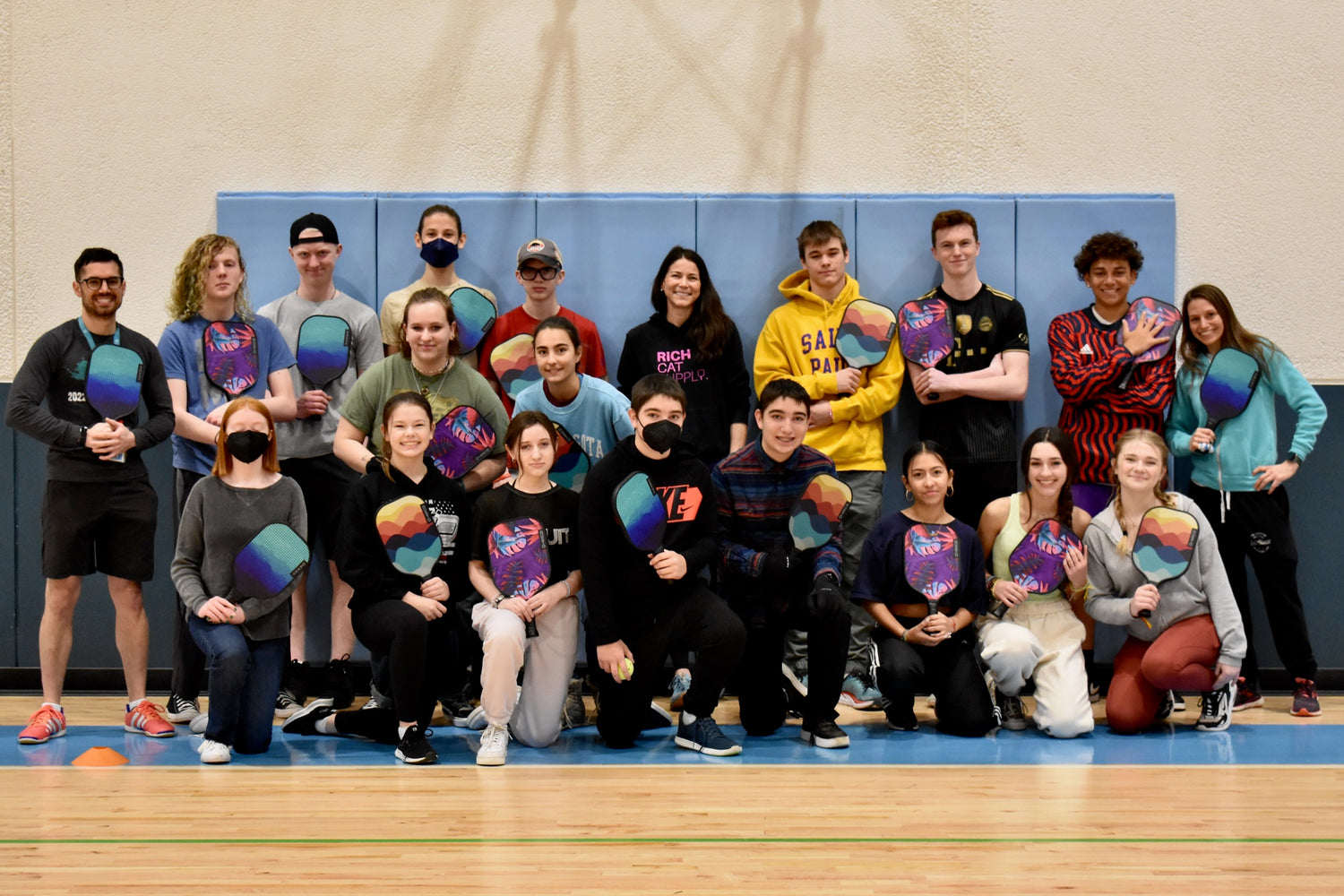 Help Grow the Sport
For every 20 paddles purchased, Rich Cat donates a paddle to youth pickleball development programs. We know they are the future of the sport!